Pack 862 Bridging Ceremony
Submitted by smallz0619 on Thu, 03/01/2012 - 11:39pm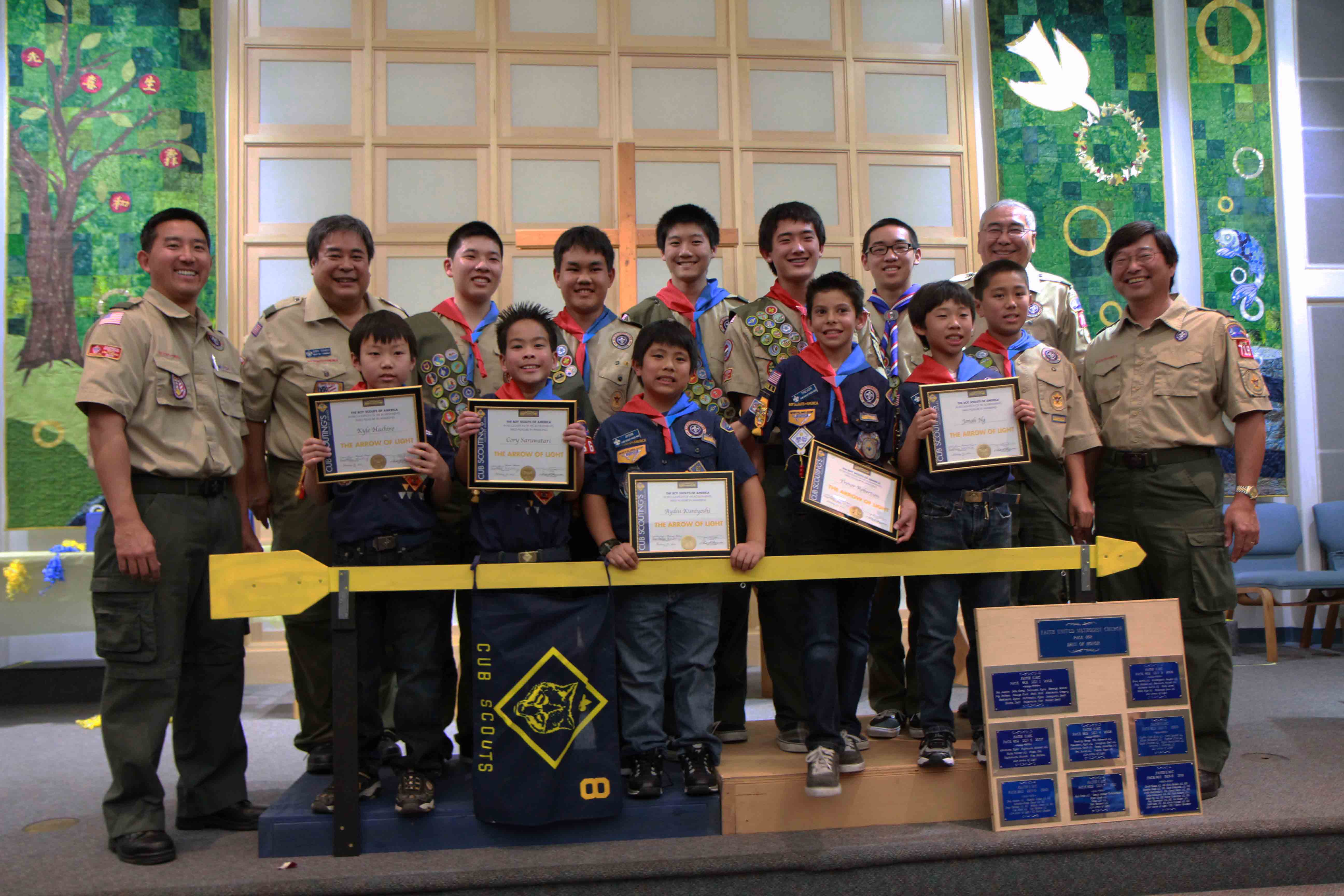 On Friday, February 24, 2012, five Webelos from Pack 862 bridged to Troop 719.
Congratulations to Kyle Hashiro, Aydin Kuniyoshi, Jonah Ng, Trevor Robertson, and Cory Saruwatari. We have had brothers in the troop before, and the Saruwataris and the Kuniyoshis, make two more families that will be added to that list.
Welcome Kyle's parents, Carol and Mike, Jonah's parents,Gina and Calvin, and Trevor's parents, Margarita and Sean.
Thanks to Jim, Dean, and Eric, who represented SMC and Committee.
Thank you to Grant Arakawa(SPL), who met each scout, PLs Derek Inouye, Ryan Saruwatari, Mitchell Tanaka, Scouts Sean Yonemori and Ryan Saruwatari, who welcomed their assigned scout into the troop family.
Jerry Tondo
2012 Scoutmaster, Troop 719